Summer Venture : Southeast Missouri
Posted by Stephen Laughlin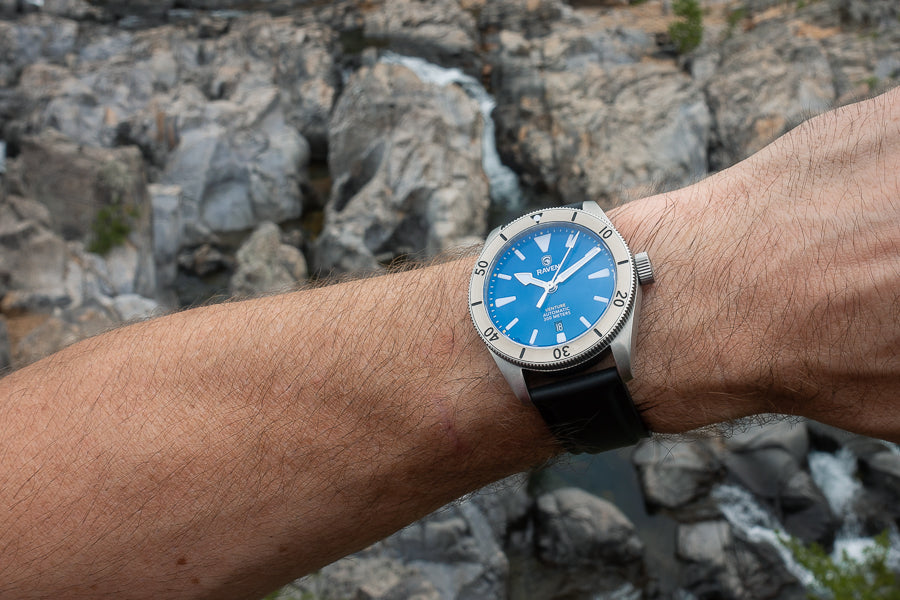 July 2019: My son will be twelve this month, the years have gone fast and are not slowing down. We have been overnight camping since he was about five. With each passing year the trips we take get longer and more challenging. Last year we headed South for a week on the Buffalo National River. I posted a story about that adventure last year. This summer we headed East into Missouri, just passed the Mark Twain National Forest, and we spent a week off the grid in Southeast Missouri.
The drive was 314 miles from home, or about 6 hours in the car, taking a break about every 2 hours. On this day we drove in and out of some heavy rain. Several thunderstorms were passing through the midwest and stayed with us most of our drive. From where I live in Kansas City, a 6 hour road trip is enough to reach places with different landscapes and terrain. It is far enough away that the trees, wildlife, and rocks change. For example there are black bears and granite boulders down here that are not found back in Kansas City.
Our first stop on this adventure was a place called Johnson's Shut-ins. There is a campground there and an area to swim in the river that flows over many granite boulders. The first thing we did when we got there was set up camp, then we headed over to the river to swim. Jumping off the rocks was our favorite thing to do at this camp.
A lot of planning goes into these trips before we drive off. basically it comes down to gear and food, but how much to bring and what to bring is the planning part. We get the gear and food sorted out at least a day or more before we drive off. Then I am relaxed about leaving and have time to think about the one watch that I will take on this journey.
My watch is important to me, and when I travel it is like game day for the watch. I have designed these pieces to be durable, readable, and functional in any environment. It is a joy to put it to use on a trip like this where it gets exposed to heat from the sun, cold water from the river, sunscreen, sweat, banging on rocks, using a hatchet, and anything else the journey throws at it. I took the blue dial Venture this year, last year I took the orange one. When my son is old enough to wear these watches he will be able to read the stories, see the photos, and have a greater appreciation for the time pieces that I will give him.
The next day we headed out on the Black River for hours of canoeing and fishing. My son loves to fish, and I love to take photos, so we make a good team. Right after I snapped this photo I had to help him get that hook out. 
The Raven Venture looked great in this environment with the clear water and the lush forest in the background. This part of the country is like a jungle in the summer and as I drift along the river, I imagine that I am Jeremy Wade, fishing in the Amazon.
As our adventure continues we visit Elephant Rocks State Park near Ironton, Missouri. This is an amazing place where you can climb on giant granite boulders that are not typically found in the midwest. The rock park was just a stop for us on our way to the Taum Sauk Mountain trail head where we planned to head out on the Ozark Trail for some backpacking and camping.
This section of the Ozark Trail is very rugged and drops quickly into a valley. Some parts of the trail are so rocky that we lost the trail a few times, but we realized there were plenty of OT signs in these areas and quickly got back on track.
The Ozark Trail is similar to other long trails in the US where camping is permitted in the back country. We set up camp near a creek where we had fresh water to filter and the added sounds of the water flowing over the rocks all night. That night we made Pad Thai for dinner, one of our favorite backpacker meals.
After a week of outdoor activities and miles on the trail we slept well in our tent and continued hiking the next morning. This part of the Ozark Trail is near the highest point in Missouri which is Taum Sauk Mountain. 
Ozark Mountains are not very high, the overall elevation around here is lower than Kansas. The Ozark Mountains have steep valleys which gives you the up and down climbing, and if you can get above the valleys the view is amazing. 
On our last day of this trip we found the granite marker for the highest point in Missouri. It was a good way to end this week of father and son adventures. From here we hiked back to our car and loaded up for the 6 hour drive back home. 
The drive home was just as stormy as the drive to get here. We passed through thunderstorms as we headed West back to Kansas. I pulled over on this dirt road  for a bathroom break and snapped the final photo of our journey. 
If you would like to write up a story about your own experience with your Raven watch, please let me know and I would be happy to publish your story here on our website. I can also help plan the write up, or give you suggestions on how to take the photos. Just contact me. Thanks! - Steve